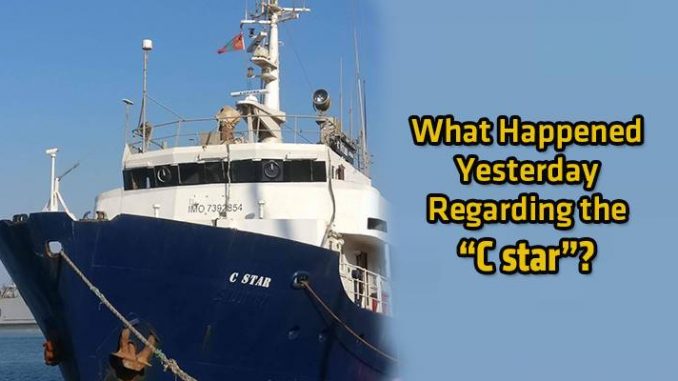 July 27 – Midday Report
 Ankara Değil Lefkoşa (ADL) reached the information that the preparations for the C star ship to leave the port have begun. The fascist crew of the ship, upon whom a warrant has been issued for a one day arrest, is to be deported hastily without waiting for the trial in the court next day (July 28).
It has already been known that the crew would be deported; however, it has been estimated that this would take 3-4 days.
July 27 – Evening Report 
 It has been known that the fascist crew of the ship, which is composed of 9 personnel, together with 20 refugees came to Cyprus in order to get 10 more fascists on board. The fate of these 10 fascists are completely unknown and there are no reliable news about them.
The fascist crew of the ship composed of 9 personnel got on the board of C star around 6 p.m. yesterday.
Despite the warrant for arrest and the trial next day, the fascist crew of the C star has just been deported. While their entrance to the "trnc" (turkish republic of northern cyprus) is forbidden, they will be able to maintain their activities in the international waters.
All of the 9 fascists left the island via the C-star ship. On the other hand, 10 fascists for whom the C-star came to Cyprus, were not able to get on the ship.
July 27 – Night Report 
 trnc police had first released the anti-refugee group and then adopted the deportation procedure. This has brought with it the question of "is the police self-aware of its own acts?"
The anti-refugee group, which is well-known in the whole Europe, despite of the 24-hour arrest warrant against them had been released by the police before the completion of 24 hours due to the "lack of evidence". It is remarkable that the police organization adopted the deportation procedure for the very same group it had just released.
Police had taken the crew of the C star ship to the Famagusta Port. Then the crew, under the supervision of the police, had been taken to the ship and finally, with the accompany of the coast guard, the crew left the port .
Thomas Egerstorm, the owner of the ship, had taken back to the south of Cyprus whence he came.
***
Our previous articles on the far-right ship involved in human smuggling:
http://www.ankaradegillefkosa.org/far-right-group-defend-e…/
http://www.ankaradegillefkosa.org/the-anti-refugee-boat-is…/
http://www.ankaradegillefkosa.org/anti-refugee-groups-ship…/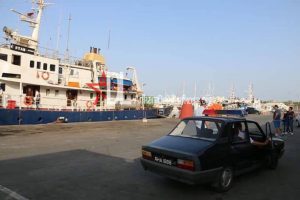 (The fascist group was taken to the ship by the police)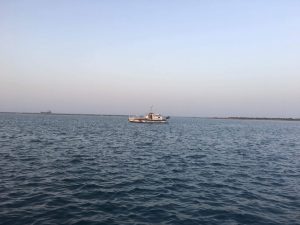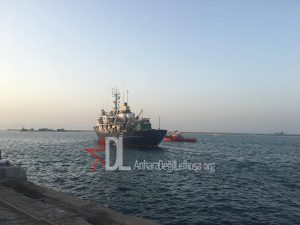 (The Coast Guard accompanied the fascists until they left the territorial waters)